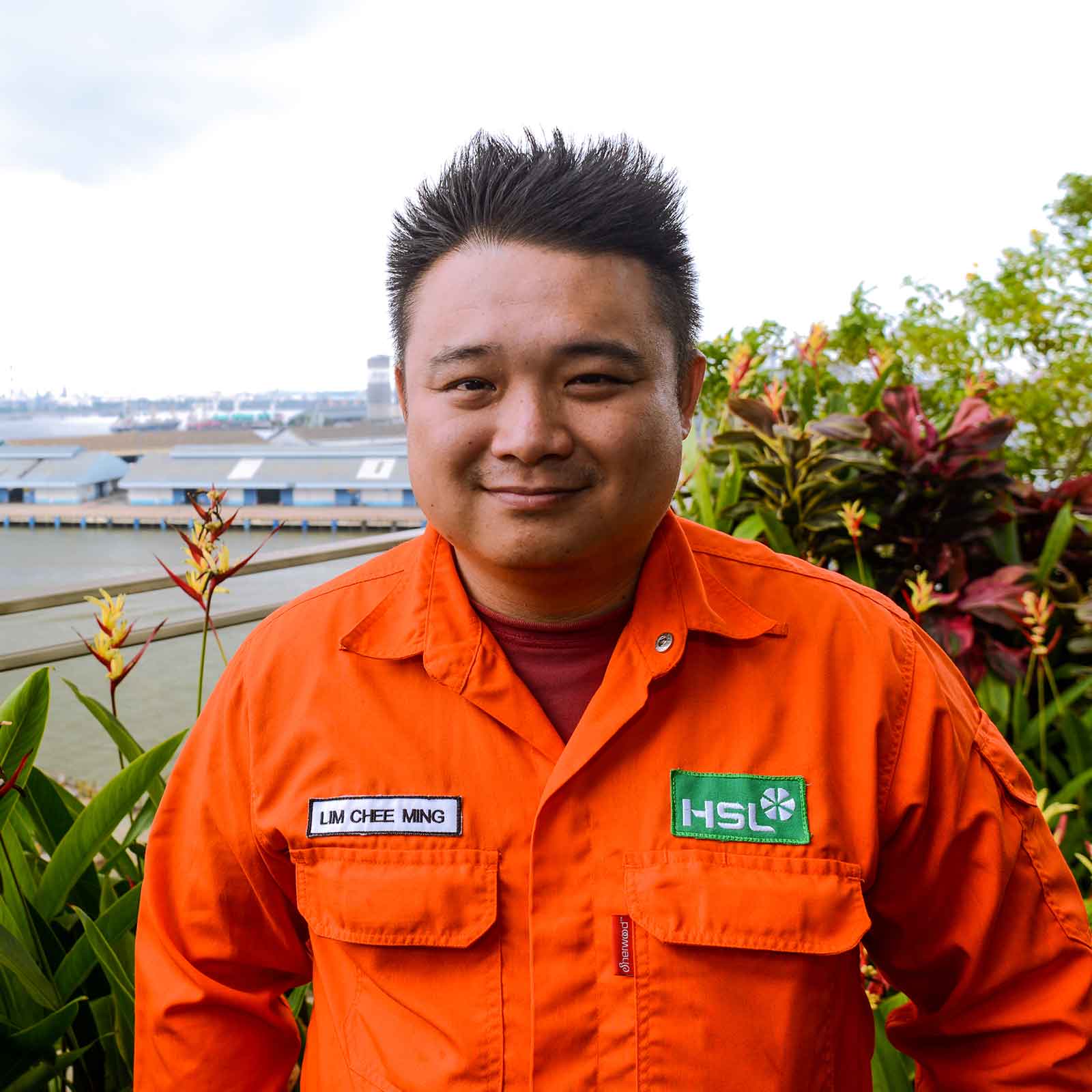 Lim Chee Ming
Project Manager (2005)
Guy who lives in the plant
Why HSL?
Back when I graduated in 2005, the main objective I wished to achieve with my first job was to learn as much as possible about construction and civil engineering. I felt that joining HSL would allow me to achieve this.
What are some of the memorable experiences you have encountered so far?
I have many memorable experiences, especially first-time encounters. My first project was a very challenging assignment involving the demolition and installation of structures housing "live" equipment. I had to work out the sequence for demolition while ensuring that the main structure was not affected. Completing the project gave me a huge sense of achievement and pride.
Later, I was assigned as a Construction Manager for the largest project I have undertaken to date. The role involved interacting with our overseas client, which gave me the chance to learn many new things and work with people from different cultures. The whole experience was fruitful and enriching.
What are you currently working on?
I am managing a couple of tankage projects as well as some plant maintenance works. We are progressively building manpower capabilities of our engineers in this area and looking forward to secure more extensive projects.
How has your perspective changed after being in the managerial role?
Having gone through the journey myself as an engineer, I see the need to be there for the next generation of engineers, by encouraging and providing them with a safe and meaningful learning journey.
Richard Chong
Assistant Project Manager (2010)
Engineer without borders
Why HSL?
The main reason that attracted me to join as a permanent staff after graduating was working culture. My bosses and colleagues are always ready to coach others and share their experiences which prepare young engineers to succeed as future leaders by continuously honing their skills and broadening their perspectives.
What are some of the memorable experiences you have encountered so far?
I went on a mission trip to a rural village in Cambodia with the rest of the CSR committee to build a water filtration system. We had the opportunity to conduct a demonstration on personal hygiene, teaching them how to use a toothbrush and keep our bodies clean. It was a very meaningful trip in that we got to interact with, and be endlessly inspired by, the locals, who lived simply and were happy with little.
What are you currently working on?
I am currently in the International Business division, which covers business development & market research for potential markets outside Singapore. I prepare tender proposals for potential projects. Upon successful awarding of projects, I will then proceed with managing and executing the project.
How has your perspective changed after being in the managerial role?
As a leader in my team, I now have to lead by example, coach and also motivate the team to push towards our set target. In other words, it is more of a "WE" rather than "I" approach, to bring the team to greater heights on our continuous journey for a greater HSL.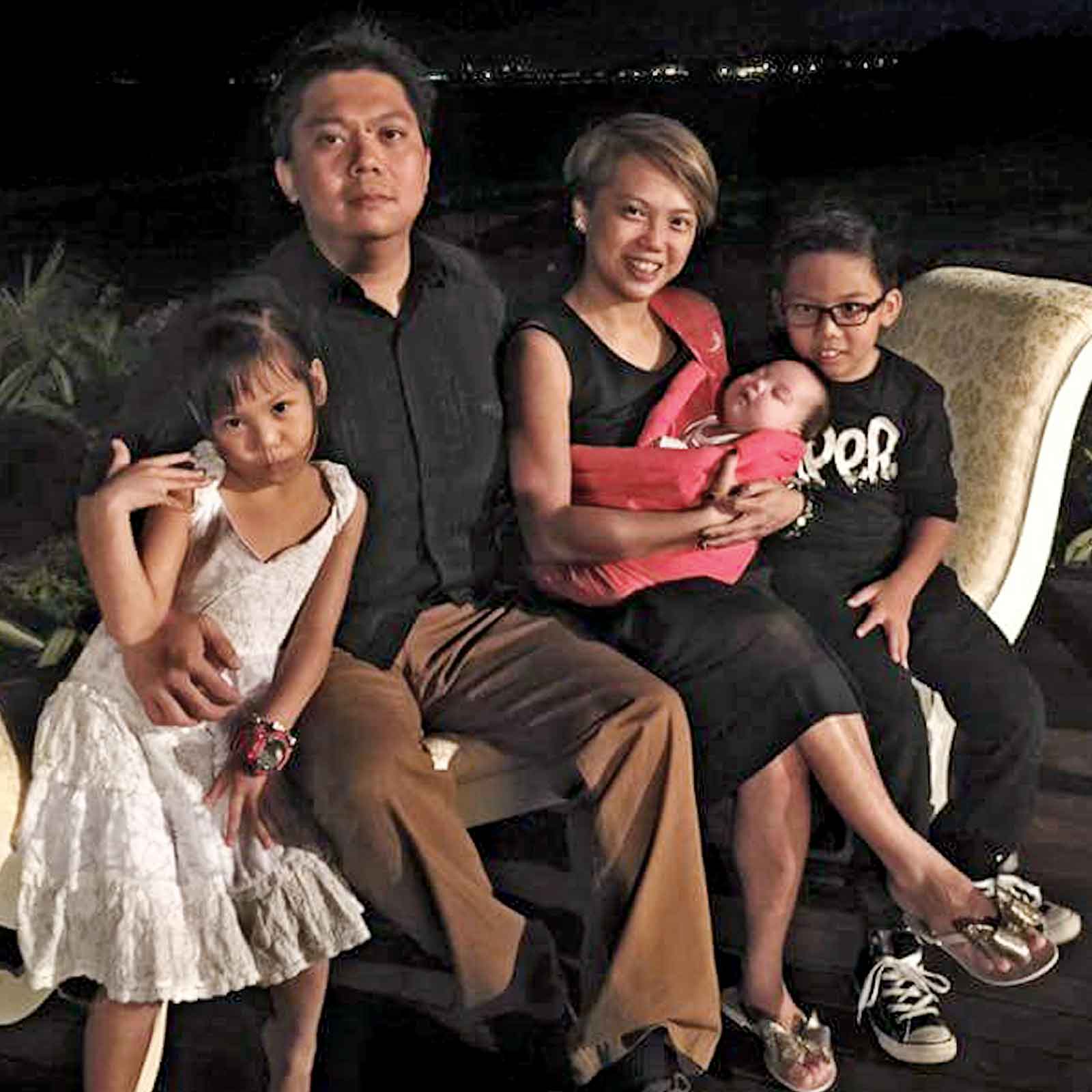 Daphne Phua
Senior Contracts Engineer (2007)
Mother of three
Why HSL?
As a mother, I value spending quality time with my family. HSL's numerous family-friendly initiatives, and supportive culture, encourage me to manage both my personal and work life in an effective and rewarding manner.
How has your experience been so far?
As a Senior Contracts Engineer, I was involved in handling claims and tenders which required me to liaise with multiple stakeholders. Few months into my employment in Year 2008, I was expecting my second child. My initial reaction was to keep it from my bosses, worried that I may be viewed as unproductive. To my surprise and relief, they were very happy for me! You need the support of the company, and that's the reason why I am a proud mother of a SG50 baby in Year 2015.
What do you think of the Work-Life Programme?
I truly appreciate the flexibility of the Work-Life Programme as it allows me to shoulder on more childcare responsibilities. My immediate superior is understanding and accommodative of my need for urgent leave, on the only condition that I complete my tasks within agreed deadlines. A mutual trusting relationship between an employee and employer is very important, and I am proud to be in an organisation where contributions are measured by results and not merely attendance.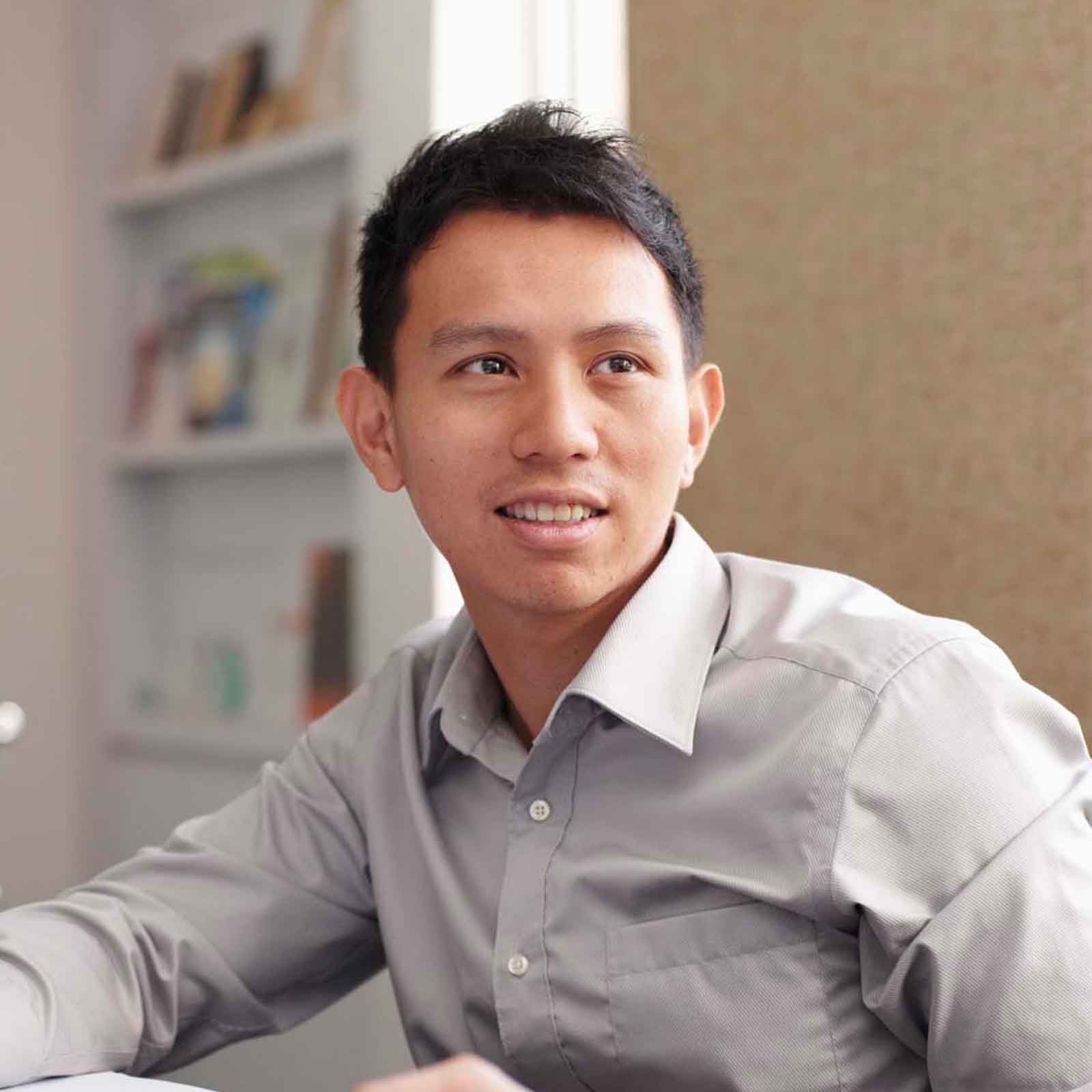 Daniel Ong
General Manager (2008)
First class bachelor
Why HSL?
I decided to join and stay on with HSL because of two key reasons. First, it is a young and promising company with well-formulated business plans for sustainable growth. I believe that when a young company is on its way to achieve great things, it presents great opportunities to its people. Second, the organization has in place Individual Development Plans and structured Career Progression Paths for its employees, which I deem crucial not only for propelling career growth, but also stretching limits and developing leadership skills.
How has your experience been so far?
When I first joined HSL, I was given the opportunity to work in the largest marine project for the company. The experience trained me to think on my feet and honed my engineering judgment. With each successful project delivery, I learned to face challenges in a positive manner. Throughout the years, this has shaped my approach towards unexpected change – I embrace them – and continually reinforced a can-do attitude.
Memorably, I was involved in the 2010 rebranding exercise in which the company re-positioned its business focus, gained a new identity and became more confident. It was indeed an eye opener.
Has your career outlook from a Project Engineer and now as part of an experienced management team changed?
As a fresh graduate with little knowledge of the construction business, picking up relevant skills and knowledge was my priority and I approached everything with a curious mind. Now, learning is still my main driving force and this enables me to hold on to my youthful edge of remaining undaunted in the face of challenges!
What are you currently working on?
Currently, I am holding onto various portfolios in Human Resources (HR) and Regional Projects. This arrangement allows me to seek out opportunities for collaboration between the two, establishing greater rapport and achieving business effectiveness. Striking a balance between projects and HR requires not just effective time management, but importantly, supportive team players, to make it possible.